Discover Hubspot's Sales Software
Everything you need to know about Sales Hub 2.0
Free Download
How to Avoid the Biggest Mistake You Can Make With HubSpot Smart CRM
Everything you need to start making the right decisions
Download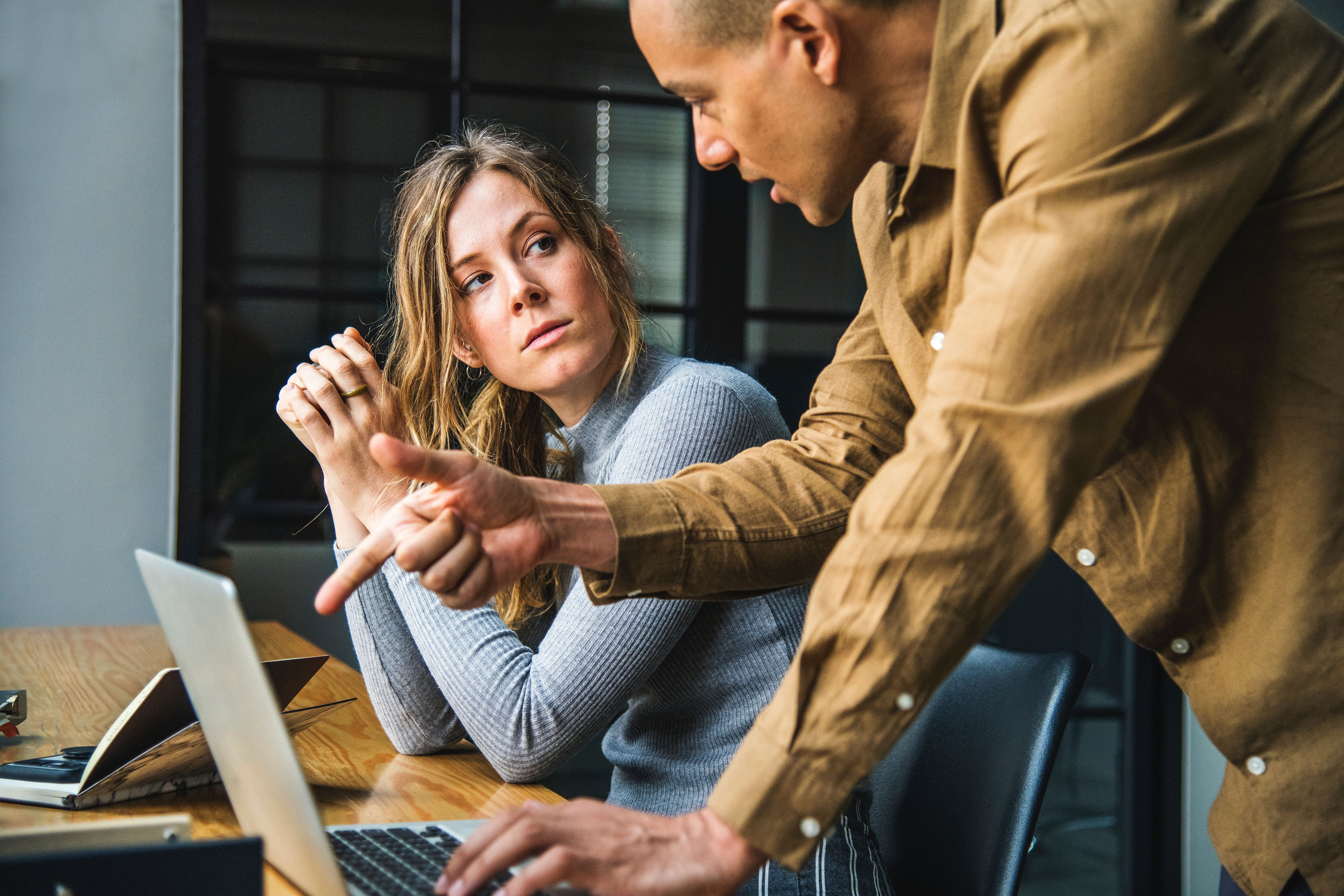 Have you been wishing for a unified customer platform that brings all your tasks and activities together in one place?

Have you been dreaming of the day you could accelerate your sales cycles and close deals faster?
Imagine being able to track the progress of your deals through the buyer's journey.....
You can, with Sales Hub!
Sales Hub is designed to remove friction by bringing tools and data together on one customer platform. It's a great fit for B2B tech companies, let's discover why.
Start your research here!
This HubSpot Sales Hub HQ is packed with useful information - quickly understand how selecting HubSpot Smart Customer Relationship Management (CRM) is a great decision for your business and learn how you can elevate your teams performance by pairing Marketing Hub with Sales Hub.
Maybe you're thinking of making the switch from Salesforce Sales Cloud to HubSpot Sales Hub?
Maybe you're thinking about switching from Outreach or Salesloft to HubSpot Sales Hub? We have a ton of resources for you to help you understand the benefits of HubSpot for sales and marketing teams.
We specialise in HubSpot Sales Hub implementation & integration and as HubSpot users ourselves, we can confidently say that it lives up to all the hype!
WHY HUBSPOT SALES HUB?
Elevate your sales process with Sales Hub, powerful and easy-to-use sales software that includes sales engagement tools, configure-price-quote (CPQ) functionality, and robust sales analytics and reporting for growing teams.
Optimise your sales process with HubSpot sales software. Achieve total visibility with sales analytics and reporting. Streamline your outreach with sales engagement tools, including calling and meeting scheduler and improve productivity with a dedicated prospecting workspace. Close more deals faster with configure-price-quote (CPQ) functionality.
Sales Hub is built on the HubSpot Customer Platform, where you can bring your customer data, tools, and teams together in one central system of record. You can connect the tools you use with Sales Hub with over 1400 apps in the HubSpot App Marketplace, APIs, and solutions partners.
Sales Hub is made for growing teams and offers four editions to help those looking to get started or who are growing rapidly. You can get started with Sales Hub Free.
Now that's something to shout about!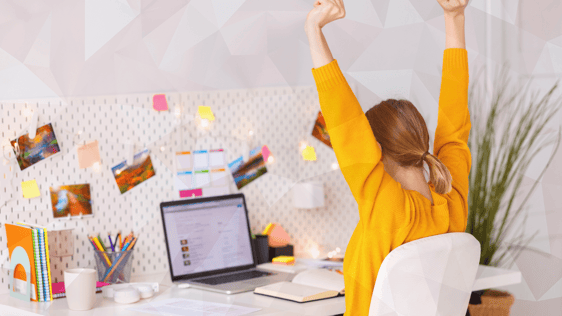 What is HubSpot & WHY Do I NEED IT?

B2B software businesses are keen to drive pipeline and forecast accuracy with tools that integrate easily, are easy to use, improve collaboration and ultimately increase the ability of sales and marketing teams to uncover opportunities sooner.
The obvious answer is a CRM. But with an ever increasing choice, how do you select the right one? Almost everyone has heard about HubSpot Smart CRM in the B2B world. And the reason for this is because HubSpot is one of the most popular and powerful CRM systems available due to its ease of use, but more importantly its automation and personalisation capabilities.
If you're brand new to HubSpot let's start with the basics - HubSpot provides a full range of marketing, sales, and customer support tools, at its core is a fully free CRM. Companies seeking an integrated tool that maximises the potential of CRM while focusing on sales should consider the HubSpot Sales Hub.
check out our blog on simplifying your tech stack
A great option as a standalone module, Sales Hub allows your sales team to connect with other business functions such as the Marketing Hub, CMS Hub, Commerce Hub and Service Hub ensuring a single view of the customer from a robust customer platform.
To put it simply, Sales Hub allows businesses to manage and track leads and pipelines. It helps sales teams to engage with clients in a more efficient and automated way with email templates, lead nurture sequences, free calling, meeting scheduler and a dedicated prospecting space, amongst other features.
Sales Hub is a purpose-built tool for sales teams catering to their specific needs. This ensures that the system is both user-friendly and incredibly effective, providing an excellent user experience.
HOW is Sales Hub different from other sales software?
Sales Hub was built from the ground up as part of HubSpot's customer platform, unlike a lot of software that's been built through one or more acquisitions. HubSpot is both deeply powerful and uniquely easy to use. Unfortunately, most CRMs and sales focussed software aren't at all user friendly. HubSpot is different.
Sales Hub allows your company to start conversations, deepen relationships, manage your pipeline, and help sales teams close more deals.
Sales Hub Starter, Sales Hub Professional, or Sales Hub Enterprise? HubSpot Sales Hub is the right choice for companies that plan to scale. You shouldn't have to outgrow your CRM, HubSpot has got you covered every step of the way.
So what's included ?
Prospecting & Sales Engagement
Deal Management
reporting & Coaching
| | |
| --- | --- |
| Smart CRM + HubSpot AI tools | Email templates + email sequences |
| Live chat + messenger integration | |
| | Canned snippets + documents |
| | |
| | |
| | Simple & deal stage automation |
| | |
| Email tracking + notifications | Sales analytics and reporting |
HubSpot Sales Hub offers contemporary sales software with all the features you'd expect and more: prospecting & sales engagement tools, deal management functionality, reporting & analytics features as well as payments, quote, & CPQ capabilities, and coaching tools. Enhanced with the ability to seamlessly integrate with more than 1,500 tools in HubSpot's App Marketplace
let's take a closer look .... 🔍
Prospecting and Sales Engagement
Say goodbye to the frustration of switching between multiple tools and trying to piece together information from different systems. It can be a real headache! Instead, boost your team's speed and productivity with a customised prospecting workspace that provides them with all the necessary data and tools to qualify leads without any distractions.
Turn your best performing sales

emails

into

templates

you can

personalise

for every prospect, build

sequences

and

schedule

when you know prospects are likely to read them. Combined with

email

tracking

, (a real favourite at Big Business Agency) reps have the ability to know precisely when a prospect opens an email and can gauge the follow up more effectively.
2023 saw the introduction of

HubSpot's AI

tools giving users the opportunity to try AI for themselves. With easy-to-use AI tools, content creation is now so much quicker.
Sales Automation features in Sales Hub enable you to streamline your sales processes by automating

lead rotation

,

task creation

, and

prospect follow-up with sequences

. With the help of workflows, you can effortlessly rotate leads, create deals, and automate various tasks, empowering your sales team to work more efficiently and effectively.
Effortlessly prioritise your sales calls for the day, conveniently make calls directly within your browser, and automatically track all your calls in HubSpot.
Eliminate the frustration of endless email chains trying to find a suitable meeting time. With HubSpot's innovative

meeting scheduler

, prospects can effortlessly schedule a meeting with you or multiple team members in your company. The HubSpot meeting scheduler seamlessly integrates with the apps your team already uses and syncs with your HubSpot Smart CRM. Every time a prospect books a meeting, your database will stay up to date. Say goodbye to the hassle of scheduling and free up time for more critical tasks.
Boost your sales team's performance with the help of playbooks. By incorporating best practices and insights from top performers, your sellers will develop the skills and habits needed to sell better and faster. And with HubSpot's Smart CRM, you'll have access to valuable usage data and insights that will enable you to improve coaching, make data-driven decisions, and update or create resources as needed.
Gone are the days of manually entering customer information or transferring it from your CRM to another tool. With HubSpot's quotes feature, all the relevant details linked to the deal record, such as contact and product information, are automatically pulled in. This means you can easily send out sales quotes in an instant.
deal management
With HubSpot Sales Hub pipeline management is easier than ever - Streamline and manage your complete sales cycle seamlessly. Effortlessly pinpoint obstacles, monitor performance, and focus on the most profitable opportunities through the sales dashboard. Leverage this valuable data to personalise your approach and maximise your revenue potential..
Gain a comprehensive understanding of your entire sales pipeline and effortlessly delve into the specifics with your team. Monitor the progress of your quarter and thoroughly examine deals to ensure that your team is on the right path to success.
With HubSpot's forecasting tool, reps and managers can submit a custom forecast for the month or quarter. And with forecast permissions, you have the control you need to ensure forecast submissions are coming from the right source.
Sales managers can easily access the team rollup view, providing them with a comprehensive and high-level forecast breakdown by the team. From this view, managers can dive deeper into team performance and take the necessary steps to ensure their teams are set up for success.
check out our blog how to get more than 90% forecast accuracy
coaching
Keep a close eye on your sales team's progress and performance with the help of easily accessible and accurate data insights. With HubSpot Sales Hub, you can effortlessly track key metrics and gain valuable insights into your team's performance, allowing you to make informed decisions and drive better results. Whether you want to monitor individual performance or analyse overall team progress, Sales Hub provides you with the necessary tools to stay on top of your sales game. Stay informed, stay ahead, and watch your sales team excel with the power of data-driven insights.
Get a comprehensive view of your sales performance with just one click
Are you confident that your team is on the right path to achieve their targets? It can be challenging to determine if you're making progress towards your sales goals when you're working with fragmented systems. However, with HubSpot's sales reporting software, you have access to a variety of free, pre-built sales reports that make it easy to get started with sales reporting. Utilise these out-of-the-box reports to track deal forecasts, prospecting efforts, and overall sales activities.
Coaching based on best practices
With reps out on the road or working from home it can be hard to understand why some reps hit their targets and others don't. Knowing what works and what doesn't is crucial to ensure your reps keep hitting their numbers. With HubSpot's sales analytics tool, you get immediate access to the performance insights of your team so you quickly learn from top performers what success looks like and then coach reps who need an extra push to get on track.
Reporting
Sales managers face the challenge of making strategic decisions without easy access to data. It can be frustrating to search through spreadsheets or rely on others for analysis. However, with HubSpot's sales reporting software, you have instant insights at your fingertips.
Create visually appealing and customisable reports that provide deep sales analytics. Stay updated in real-time on your pipeline, team performance, deal status changes, prospecting efforts, conversions, and more. No more searching for data, just valuable insights right when you need them.
When you first log into HubSpot you'll see a dashboard, you can select which dashboard you want to see, including a Sales dashboard. You can put up to 10 report modules per dashboard, for a quick overall glance on how your sales teams are performing.
A few of the sales reports Sales Leaders like to use include:
Activity feed
Sales performance
Deal stage revenue
Team activity
Call reports
Likelihood to close
Average days to close
HubSpot SMART CRM Features
The HubSpot CRM is 100% free, (the additional marketing and sales tools do incur costs.) Below are some of the main features of the HubSpot Smart CRM that work very well with the HubSpot Sales Hub.
Contact Management: Contact Lists & Views
One of the main features of Sales Hub and no doubt where sales will be spending a lot of time is of course the CRM. View all your contacts here and use filters to review the contacts that need attention.
Contact lists - sales team members can use lists created by admins but also create their own lists according to chosen criteria, eg leads only assigned to them at the proposal stage of a deal.
Contact Records
The contact record is where you will see everything relating to an individual contact or company. On the left you can customise what is a priority for your or your team such as lead status stage, products and or services they are interested in and really just about any contact property you would like.
In the middle section you can the see the activity timeline which shows all sales and marketing activity you or your company has had with a prospect.
Company Records
Just as you can see the interactions and add notes to a contact record, you can do the same with a company record. At the company record, you also associate any number of individual contacts. This makes it easy to jump to and from the contact to company record and all your HubSpot users are aware of the other contacts at a company your team members may be also talking to.
Emailing and Calling Contacts in HubSpot
Communicating with your contacts directly out of HubSpot is really easy with Sales Hub. You can call prospects through VOIP directly from inside your HubSpot account. Calls can be recorded and stored on the contacts record (check out our blog article on HubSpot calling).
You can schedule one-on-one sales emails so the contact receives the email at a specified time.
You can also track one-off emails to see when the prospect opens and clicks them also, get real-time notifications when they open the email.
Also, you can utilise HubSpot email templates, which you can pre-load in the templates builder then use those templates in your emails, adding personalisation to contextualise the email.
Sales Pipelines and Deals in Sales Hub
The deal pipeline is another key feature of HubSpot Sales Hub where you can keep track of deals and predict future revenue based on how likely they are to close.
You can create one or many customised pipelines for a different product or service offerings should iyou need to. You also have access to some simple automation in the deal stages to trigger tasks and notifications as a deal works its way through your sales pipeline.
Conversational Bots & Live Chat in Sales Hub 💬
HubSpot Sales Hub gives you access to conversational bots and live chat. The goal here is to use the bot to qualify leads before they talk to your sales reps. You can also record data, book meetings and send prospects to specific salespeople based on rules such as product type, location etc.
Live chat was designed to get sales reps in 1-to-1 chat with visitors as they browse your site and give them the information they need about your business in real time.
Team Inbox
There is also the team email feature where you can connect a team-wide email address to your Conversations Inbox. Turn incoming emails into tickets or send them straight into your shared inbox.
Meeting Scheduler
A popular feature which gives you the ability to share a link with prospects that lets them see when you're free and book meetings with you.
Of course there are many other features available to Sales Professional and Enterprise users such as Sales Quotes and 1:1 Direct Videos but starting with the entry level HubSpot Sales Hub gives your sales team insights into the power of HubSpot.
Check out Sales Hub for yourself in this demo video
why is hubspot so popular?
Sales teams want to use HubSpot because HubSpot is Crafted for Customer Experience
HubSpot Sales Hub offers a better solution that's crafted, not cobbled. Building a customer platform in-house so users can benefit from software that's cohesive, customisable, connected, and easy to adopt at a lower total cost of ownership than cobbled-together solutions. With a single source of truth, your teams can form deeper relationships with customers throughout their journey. And when the customer is at the centre of every business decision, company-wide alignment is a whole lot easier.
When a CRM is easy to use companies are 2 x as likely to see high company growth.
Companies who consider their CRM customisable are 131% as likely to see strong customer satisfaction.
Companies who have all their CRM tools on one platform see

2.7 x higher return on investment

from their tech stack.
For the third year in a row, HubSpot has been named a leader in the 2023 Gartner Magic Quadrant for B2B Marketing Automation Platforms with HubSpot's Marketing Hub. Extending your use of HubSpot to Sales Hub makes sense especially as HubSpot updated Sales Hub in September 2023 with new features including advanced lead management and intelligent deal forecasting features. It's not surprising Sales Hub is the number two HubSpot product in terms of revenue.
In a recent article, Forbes states that HubSpot continues to enhance its CRM product portfolio as it steadily moves upmarket;
HubSpot is seeing solid upmarket momentum, with more new customers starting with multiple products, which is fueling a rise in the number of larger deals. About a third of all Pro and Enterprise customers now use three or more products
What are HubSpot users saying ?
I've used Salesforce for 15 years of my professional selling career, and I've used HubSpot now for a year and a half. I don't know that I would ever go back.
BEAU BROOKS
VP of Worldwide Sales | Teamwork.com
As Teamwork.com expanded from 30 to 300 employees, the company quickly outgrew its previous CRM solution. Teamwork.com switched to HubSpot for better reporting and increased visibility into the sales pipeline. Only 1.5 years after the switch, win rate has increased 11% and average selling price has gone up 18%
Teamwork.com
Sales Hub
Already have sales tools?
How do they compare with HubSpot Sales Hub?
Sales Hub is built on HubSpot's powerful customer platform, it has tools like AI Content Assistant, AI Forecasting, Playbooks, Prospecting Workspace, Email Templates, Email Sequences and Email Tracking, Calling, Unified Reporting, Lead Scoring and Lead Routing to help increase alignment and encourage collaboration between Sales and Marketing teams. No connectors or data sync required!
Note, options like Salesloft don't come with a CRM, so there will be additional costs with these solutions.
If you're using Salesforce for Sales and HubSpot Marketing Hub it's smart to consider using HubSpot Sales Hub for sales enablement instead of Outreach or Salesloft because HubSpot provides a uniquely easy to use, yet feature rich platform that enables sales teams to maximise results and reach their goals faster.
💛 Sales folk love how easy it is to track their leads engaging with sales and marketing content and with the website, they love meaningful automations - like getting alerted when one of their leads visits a specific page on the website.
💛 Managers love having data about marketing and sales interactions all in one spot.
HubSpot's integration with other systems can hugely benefit productivity for sales teams. Just think about incorporating DocuSign into workflows or automatically adding Zoom links to your meeting bookings – that's all very easy with Sales Hub. No more jumping from tab to tab you can manage all this in one place 💛
With HubSpot integrations you won't need any technical staff for the set up, so it couldn't be easier! And, if you're already using marketing, there's no additional integration work to use Sales Hub too.
Make Prospecting Calls from Sales Hub
A paid Sales Hub user (Starter, Professional or Enterprise) has access to a free HubSpot provided phone number - this allows you to make outbound calls and receive incoming calls forwarded to your personal device using your existing mobile carrier.
This can be really useful if you want to have two phone numbers on one device.
Calling prospects from inside HubSpot makes it easy to record and auto-log the conversation on the contact record for future reference.
Spend less time calling, more time connecting
Automatically make and log calls directly on CRM records
Allow your whole team to listen to customer conversations


For more information on calling with Sales Hub check out our blog post here
Reasons to use Sales Hub with Salesforce
While HubSpot consistently ranks as a top CRM, Marketing Automation tool, and more, Salesforce is also often the existing CRM when companies implement marketing automation. And marketers often integrate HubSpot and Salesforce rather than switch CRMs.
Companies that are used to using Salesforce usually limit their sales team to Salesforce sales enablement tools. In reality these tools are lacking in features and they are costly.
Once HubSpot's Marketing Hub starts to improve marketing performance, sales teams often checkout HubSpot for themselves. And for good reason.
Here's a summary of the sales enablement features available in HubSpot Sales Hub that are
NOT available in Salesforce
Personalised sequence communications at scale
The HubSpot sequences tool lets you build sequenced email templates in HubSpot. Sequences can include automated emails, tasks to send emails, call reminders, general task creation, and even LinkedIn tasks when integrated with LinkedIn Sales Navigator.
Once sequences are created in HubSpot, the sales team can easily enrol contacts in several ways.
Enrol contacts using the Gmail, Outlook, or Outlook 365 plugin
Enrol contacts from the contact record in HubSpot
Automatically enrol contacts via the HubSpot workflow tool
Schedule meetings with HubSpot meetings links
Skip the back and forth of scheduling meetings with the HubSpot Meetings tool. Sales teams can create multiple meeting links to use for outbound outreach, proposal review calls, and events. You can pick specific properties for the contact to fill out as they book the meeting and put control back in your customer's hands by giving them access to your calendar.
Access in-line edit capabilities without "Modify All" permissions
Salesforce requires a System Administrator Profile or Modify All Data permissions for a user to use in-line editing. This is hugely inconvenient for sales teams looking to bulk-update records. HubSpot Sales Hub enables in-line editing without requiring Admin access.
See how contacts are engaging with proposals
Once a document is sent in Salesforce, sales teams don't have visibility into when and how long contacts review them. HubSpot document management gives sales users insights into when their proposals were opened and how long the contact spent on each section.
This is wonderful for proposal optimisation and helps your sales team anticipate questions the prospect may have so they can answer them proactively.
Track and record calls without another integration
Yes, there are many integrations with Salesforce to track and record calls but HubSpot Sales Hub has native functionality. This is an easy way to make, record, and report on calls without having to leave HubSpot.
Easily configure and leverage lead scoring
Salesforce does not have native lead-scoring functionality. HubSpot enables sales teams to easily score and triage leads using the HubSpot Score property and workflow automation.
View property history for all HubSpot properties
To see historical changes on fields in Salesforce, a System Administrator needs to enable history tracking for each field the team would like to monitor. The number of fields per object that can be tracked is limited in Salesforce. In Sales Hub, you can easily see the history of each property, including when changes were made, the previous and current values for the field, and who made the changes.
While Salesforce offers limitless customisation, a technical Salesforce user must configure advanced automation using Process Builder or Flows. For organisations that lack the technical teams needed to build and maintain Salesforce automation, HubSpot Sales Hub presents the perfect opportunity to remove friction from your sales process. After an hour or two of exploration and training in HubSpot Academy, non-technical sales and marketing users can quickly build workflow automation to score, triage, and respond to new website leads in a timely, personalised manner.
Which option would you prefer?


Customers who use HubSpot's sales software see a 78% increase in deal close rate after 6 months

Source: HubSpot.com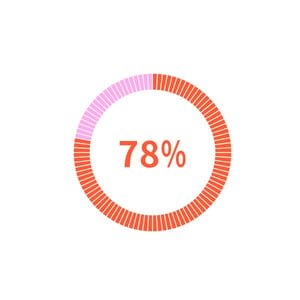 SALES HUB STARTER V PROFESSIONAL
There are a number of options when you're ready to get started with HubSpot Sales Hub.
With the Free option users can access the HubSpot Smart CRM view reports, set up tools, and carry out other administrative tasks, but they do not have access to some tools.
Paid users have access to productivity tools like meetings, sequences, calling, quotes and other functionality that enables their every day work.

Paid users can choose between Starter, Professional and Enterprise. Let's focus our comparison on Starter and Professional for now.
Sales Hub Starter is a good choice for those who are just starting their company and prefer not to immediately dive into the Professional version. However, as time goes on, you may find yourself wanting to upgrade because Sales Hub Starter lacks certain features, (reflected in its lower price.) So, think of the Starter version as a transitional solution that provides you with the necessary basics. But as your business naturally grows, you may come to realise the need for more automated tools that can accelerate your business's growth even further.

The Professional version is an obvious choice for larger companies transitioning from another CRM platform like Salesforce, although it comes at a higher price, it offers a range of powerful features that are simply not available in the Starter version.
Now, let's delve into these impressive functionalities comparing Starter and Professional versions in the table below;


Sales Hub Starter

£17/month

Sales Hub Pro

£396/month

HubSpot mobile app

List segmentation

50 active lists




1,000 static lists




Additional limits

1,200 active lists




1,200 static lists

Canned snippets

Up to 5,000 snippets

Up to 5,000 snippets

Email tracking & notifications

Unlimited email open and click notifications. Custom tracking domains.

Unlimited email open and click notifications. Custom tracking domains

Product library

Up to 1 million products

Up to 15 million products

App Marketplace integrations

Documents

Up to 5,000 documents per account




Remove HubSpot branding

Up to 5,000 documents per account




Remove HubSpot branding

Email scheduling

Team email

Reporting Dashboard

10 dashboards, 10 reports per dashboard

25 dashboards, 30 reports per dashboard

Gmail, Outlook, and Microsoft Exchange integrations

Contact management

Prospects

Custom support form fields

Deal pipeline

2 deal pipelines per account

Up to 15 deal pipelines per account

Customisable quotes

Includes HubSpot payments and optional Stripe integration, available to U.S. customers only.

Includes HubSpot payments and optional Stripe integration, available to U.S. customers only.

Slack integration

User management

Email templates

5,000 templates

5,000 templates

Custom properties

1,000 custom properties per object.

1,000 custom properties per object.

Meeting scheduling

1,000 personal & team meetings links




Remove HubSpot branding

1,000 personal & team meetings links




Remove HubSpot branding

Shared inbox

Limited to 1 inbox

Up to 100 inboxes

Facebook Messenger integration

Remove HubSpot branding

Includes advanced Messenger bot branching and advanced reporting

Email reply tracking

Marketing events object

Calling SDK

Conversational bots

Limited features

Additional features

1-to-1 email

HubSpot branding removed

HubSpot branding removed

Email health reporting

Limited features

Additional features

Live chat

Remove HubSpot branding

Remove HubSpot branding

Custom user permissions

Contact website activity

E-signature

10 signatures per user per month.

10 signatures per user per month. Purchase the E-signature Limit Increase for more volume.

Simple automation

1:1 technical support

Email and in-app chat support

Email, in-app chat, and phone support

Permission sets

Permission templates only

Permission templates only

Stripe payment processing

Available to U.S. customers with an integrated Stripe account.

Available to U.S. customers with an integrated Stripe account.

Calling

500 minutes

3,000 minutes

Sales content analytics

Conversation routing

Multiple currencies

Up to 5 currencies

Up to 30 currencies

Goals

Limited features

Limited features

Sales automation

Trigger tasks and email notifications when deals change stages.

Up to 300 fully customisable workflows for 10 teams

HubSpot-provided phone numbers

1 phone number. Not supported in all countries.

Up to 3 phone numbers. Not supported in all countries.

Deal tags

10 deal tags per account. Tags apply to all pipelines.

10 deal tags per account. Create rules for specific pipelines.

Required fields

Repeating tasks and task queues

Rep productivity performance

-

ABM tools and automation

-

1:1 video messaging

-

Standard CRM interface configuration

-

Configure & apply conditional logic to left side-bar, right sidebar, and board cards based on pipeline, team, & more. Up to 20 customisations per object type

Duplicate management

-

Custom reporting

-

Up to 100 custom reports

Presets

-

Up to 5 presets.

Target accounts home

-

Account overview

-

Sequences

-

5,000 sequences per account, & up to 500 email sends/user/day. LinkedIn actions require a Sales Navigator subscription.

Forecasting

-

Default and custom forecasting and reporting

Prospecting workspace

-

Playbooks

-

Create up to 5 playbooks, and capture notes in playbooks

Deal and company scoring

-

5 total deal and company scoring properties (shared across deals and companies), not additive across objects or hubs

Logged-in visitor identification

-

Salesforce integration

-

500 field mappings
10,000 Salesforce owners
1 account

Standard contact scoring

-

5 contact scoring properties, not additive across objects or hubs

Coaching playlists

-

Task calendar sync

-

Calculated properties

-

5 calculated properties

Smart send times

-

Sales analytics

-

Association labels

-

Up to 10 labels for associations between each object pair

Custom views in shared inbox

-

50 custom views per account

Teams

-

Up to 10 teams

Workflow extensions

-

Handoffs

-

Automatic lead rotation

-

Call transcription and coaching

-

Search, review, and comment on calls. 750 hours of transcription per account, per month.
For a full feature comparison with Sales Hub Enterprise, visit Hubspot.com.
HubSpot Sales Hub Pricing Overview October 2023

Source: HubSpot.com
Sell better with HubSpot Sales Hub
Sales Hub provides a user-friendly platform that adapts to the growth of your organisation. With its centralised system for both sales and marketing teams, you can effortlessly monitor customer engagements throughout their entire journey. Uncover valuable insights about your prospects, streamline repetitive tasks, and accelerate your deal closures. Grow better, sell better, HubSpot is..... simply better.
Hey, need a minute to catch your breath?

We know, it's a lot!
Why not take a moment to reflect on what you've discovered about HubSpot Sales Hub and grab a well-deserved coffee?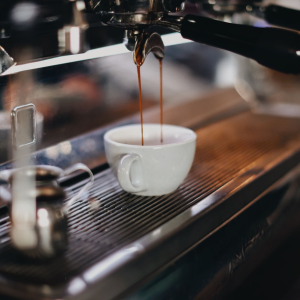 We'd love to join you, why not arrange a coffee with us and continue your Sales Hub journey with a chat and a flat white?
Click here to arrange a time to chat
And one last thing, just in case you need more data.....
Check out these numbers
HubSpot have a compelling story, encompassing a unified platform that includes AI-powered engagement hubs, a Smart CRM and a connected ecosystem that extends the customer platform with vast range of App Marketplace integrations, a community network, and educational content from HubSpot Academy, HubSpot makes it easy for you to say yes.